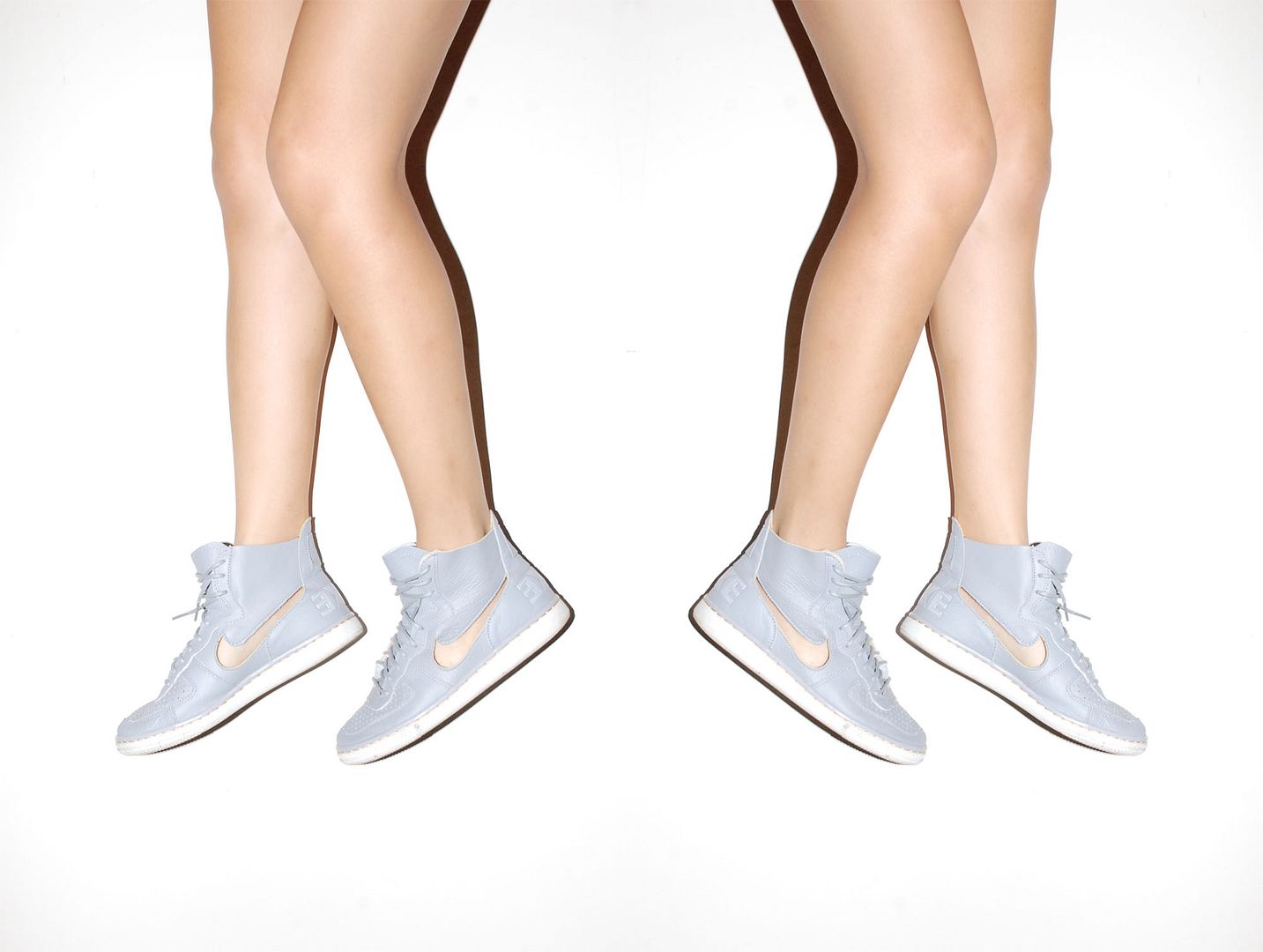 1 sneakers 5 looks Project

After a 4 days getaway, followed by a hectic week of work in the past two weeks, this long-awaited sneakers project can finally be launched this week! If you're following me on Twitter, you'd have known that I received this pair of Nike sneakers from my sister about two weeks ago. So many outfit ideas popped up the moment I opened the shoe box so without any hesitation, this pair of grey sneakers with the coolest cut out tick detail will definitely be the protagonist in this project =)

The following are the detail and rules of this project :

1) Choose ONE pair of sneakers - low, hi-top, canvas, leather, flat, wedges, Nike, Adidas... as long as they're a pair of sneakers =)

2) Team this pair of sneakers up with FIVE different outfits - well, it doesn't have to be 5~ If you can think of 10 then do 10~ If you can only think of 3 then why not just do 3? Quality is always over quantity right? =)

3) Document these looks/outfits on your blog in any form you like.

It's that easy~! First look will be up on blog tonight. Join us and spread this out now if you like the idea of this project~! We'd love to see you rocking your favourite pair of sneakers too !

SNEAKERS RULEZZZ!!!!

x
twee
Labels: 1 Sneakers 5 Looks, news, nike, Project, Rubi Shoes, Sneakers