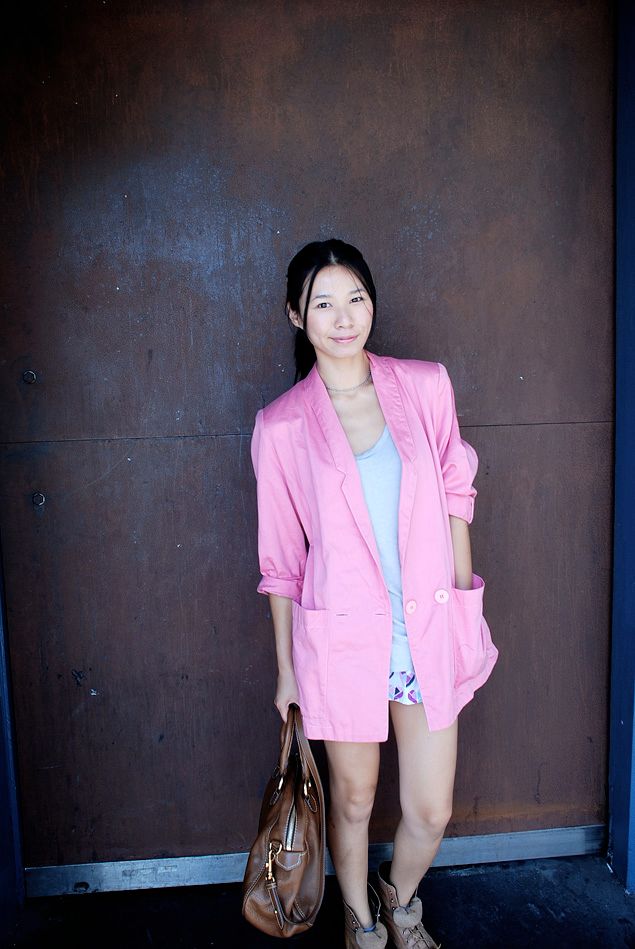 Just found this random picture which was taken almost two years ago. Time flies~!

Too many things happened in the past two years. There's so many up and down, laughter and tears (no so much ups and more tears really) . I am not a confident nor an ambitious girl at all (especially when your in a foreign country ) and had never really thought about my future until Ezzentric Topz, both the store and the blog, were set up.

In these two year, Ezzentric Topz has not really grown that much, it's still a sesame-size business and Ezzentric Topz the blog is still probably one of the least popular blogs ( I'm still trying really hard to figure out how some blogs can grow so big in fame in a short time =P ). It's sometimes frustrating when thinking about these facts but don't get me wrong, I've no regrets for what I've chosen to do since I still love it!

I believe that if you trust yourself, you will reach the point where you want to be one day and that day will not be far away.
I trust myself =D

By the way, I do miss my forehead with no fringe, lol~

x
twee
Labels: Ezzentric Topz Vintage, random, style, topz, us