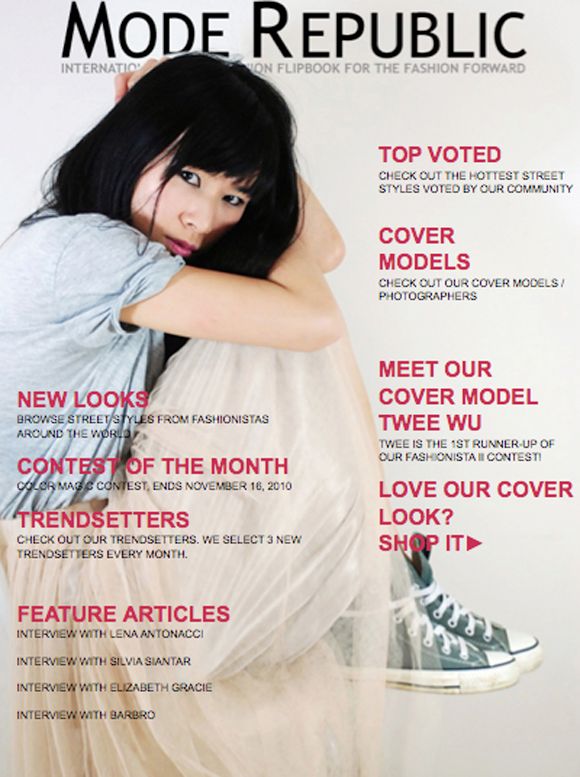 Hi everyone, there's some MOST EXCITING news which i really really want to share with you guys! First of all, I'm blessed enough to be the cover model of Mode Republic. For those who haven't heard of Mode Republic, it's a fashion flipbook with all sort of street styles. Anyone can sign up for an account, you can either submit photos as a photographer or a model.

This is the biggest feature for me ever!!! I'm still over the moon, hhehehee. This cover is definitely a HUGE encouragement for my styling, hope i can obtain something even bigggggger in the future~ If you'd like to check out my other submissions , here is the link.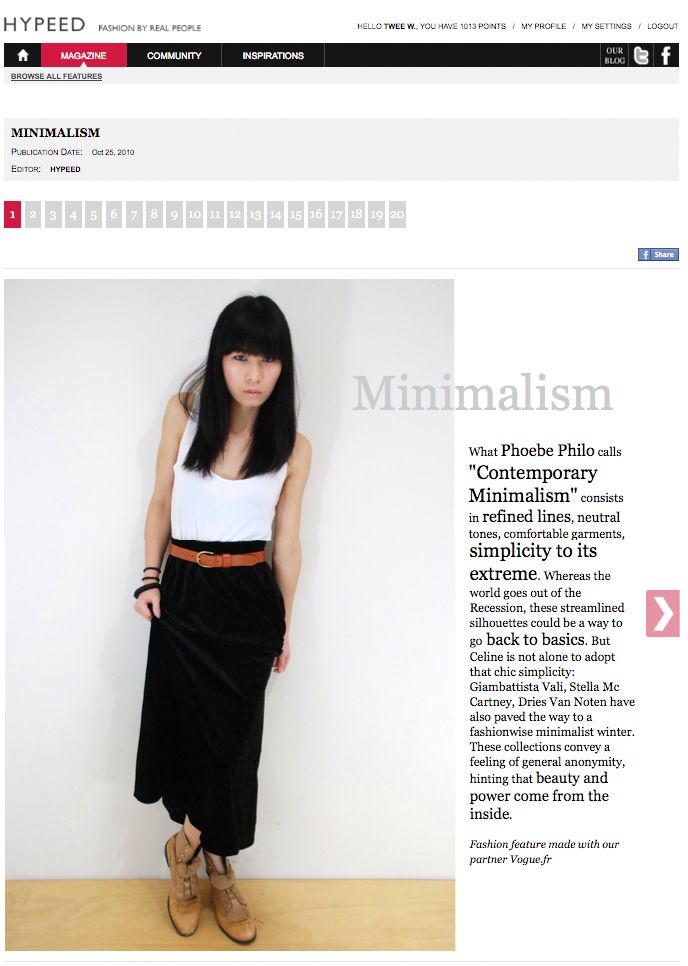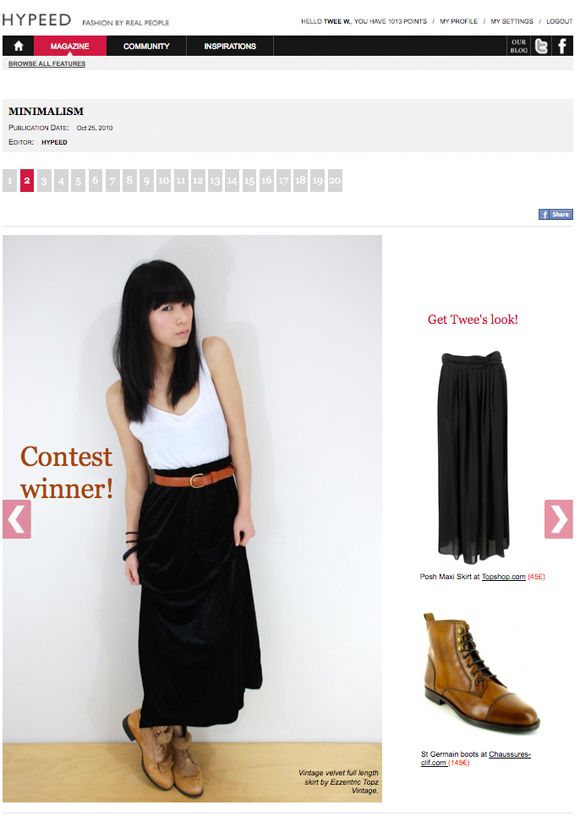 Secondly, I'm very lucky to be the winner of "Minimalism" - a contest hosted by
Hypeed.com
,
Vogue.fr
, and Sony . I seriously couldn't believe that I've won since there's almost 200 submissions for this contest! I think I am the luckiest girl in the universe!! I'll also be receiving Sony's latest camera NEX-5 as a present!!!How exciting!!!
xxx
Labels: Ezzentric Topz Surprise, Ezzentric Topz Vintage, Featured at, style