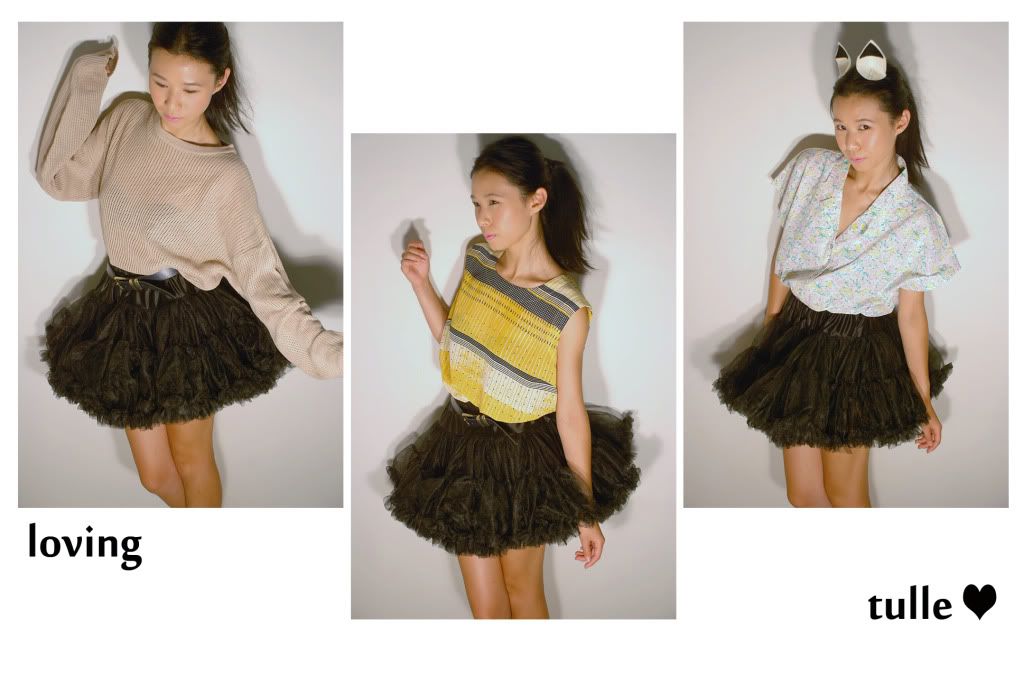 bought this black chiffon tutu skirt off ebay the other day. didn't really love it THAT much at the start. but when i put it on for photo shot yesterday, i was too happy for my new purchase!
it sits so nicely on my waist and goes well with pretty much every single top!
this lovely tutu will from now on become my wardrobe staple!!
i just feel so pampered with this new little baby~!lol, i'm obssessed!


yeh, photo shot is done and our new listing for this week is already up! check out
our store
now~you may find something to pamper yourself too~
Labels: my purchases